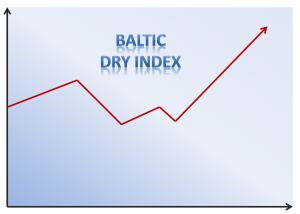 That Shipping is an extremely important part of global trade and the world economy is self-evident, and whilst it is obvious that large volumes of various commodities are transported every day from country to country, few people know what happens to enable these cargoes to be moved. How do you find a ship to carry the cargo you have just sold to an overseas buyer or how do you buy a vessel if you want to be a ship owner? The answer is to talk to your shipbroker.
Shipbroking is an activity which forms part of the international shipping industry. The role of shipbrokers is to act as specialist intermediaries between shiponwers and the charterers who use ships to transport cargo, or between buyers and sellers of ships. The broker may be acting particularly for one principal or perhaps is the sole broker between the two contracting parties. He or she will be involved in many stages of the deal: presenting the business to potential clients, negotiating the main terms of the fixture or sale, finalizing the details of the contract and following the deal through to its conclusion.
London has a greater concentration of shipbrokers than any other city in the world, but the business is truly global and brokers deal with principals, clients and vessels all round the world. Most of the major shipbrokers in London, and many overseas shipping companies are members of the Baltic Exchange, which is situated in the City of London.
Sale and purchase – S&P brokers handle the buying and selling of existing or new ships (called new buildings in industry parlance). S&P brokers discuss opportunities and market trends with shiponwers, report on sales, value vessels, calculate freight earnings, advise on finance and try to find ships for specific employment opportunities. When a ship is sold, brokers usually negotiate on behalf of the buyer and seller on price and terms and also provide a route to resolving any disputes which might arise. Some S&P brokers specialize in the sale of ships for scrapping, which requires a different set of skills.
Dry cargo broking – Dry cargo brokers are typically specialists in the chartering of bulk carriers, and are appointed to act either for a ship owner looking for employment for a ship, or a charterer with a cargo to be shipped. This area of business is often sub-divided into size classes of bulkers – capesize, panamax and handysize are the main sectors. Each sector involves different cargoes, trade routes, owners and charterers and dry brokers tend to specialize in one of these sectors.
Tanker broking – Tanker brokers specialize in the chartering of tankers, which requires an entirely different set of skills and knowledge to dry cargo broking. Tanker brokers may specialize in crude oil, gas, oil products or chemical tankers.
Container broking – Container brokers specialise in the chartering of container ships and provide container shiponwers and charterers with market-related information.
If your interested in learning more about shipbroking there is good reasource at www.frontshipbroker.com/shipbroker.